Fresh Cream Foundation Course – One Month Certified Course
Whisk n Bake announces the Fresh Cream Foundation course which is a One Month intensive course where you get to learn the techniques of Icing and Cake decoration with practical experience under trained chef !!
During this course you will be given a complete hands-on training to learn baking cakes, learning different flavors and textures along with the techniques of Icing and Cake decoration
By the end of this course you will be an expert at creating delicious cakes, decorating them with innovative designs and themes and presenting them in a professional manner.
This course is highly recommended for those yearning to become home bakers or start business on a smaller scale.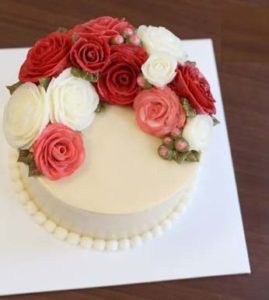 Details of what you will learn
Fresh Cream Cake Making /Decoration/Garnishing (Basic to Advance)
Baking of Sponge (from scratch - with egg) Vanilla, Chocolate
Baking of Sponge (with premixes – eggless) Vanilla & Chocolate
Preparing Sugar Syrup, Whipping Cream, American Buttercream and Chocolate Dutch Truffle
Techniques of cutting, soaking, layering, coating, finishing cakes professionally and designing cakes in the round, square and heart shapes to teaching 3D cakes like Alphabetical, Numerical, Open Book, Basketball, Barbie Doll, Purse Cakes etc.
Learn the techniques of cutting the sponges of all 3D cakes without using molds which prepares you to make any customized cake in the future.
Learn to make Barrel Cakes with different designs and textures (Ruffles & Sequins, Basket Weave, Frills, Drop & Pull, Rosettes etc.)
Using of piping nozzles for borders and cake decoration (River Scroll, Star, Shell, River Shell, drop, Scroll, Fleur – De – Lis Border, E Border, Chandelier Border, Leaf, Grass Borders etc.
Flavor pairing and colour therapy
Using tools & equipment like Icing combs for different decorative textures.
Learning buttercream flowers like the daisy, chrysanthemum, sunflower, sweet pea, daffodil etc. and then decorating them over the buttercream cake which will give you a different experience altogether.
Making cake garnishes like whipped cream roses and chocolate garnishes like fans, cigars, collars, curls, chocolate collar etc.
Paper print piping garnishes
Airbrush techniques
Learning Photo Print Cake and Chocolate Mirror Glaze cake.
Learning Script writing which develops your writing skills to write the messages confidently on the cake
Practical Examination for students shall be conducted- where in they would make cake independently after which we will have the tasting session by the panel who grades the students work.
Last comes the 3 Deck Wedding Cake
Gradually learning Cake Costing, Storage, Transportation and Package during the course.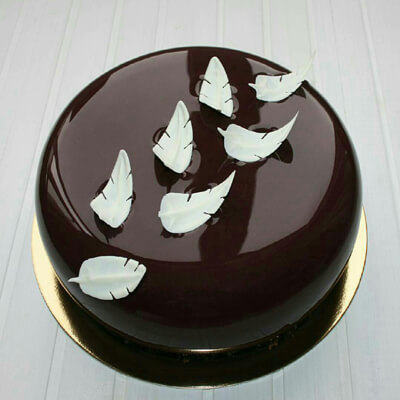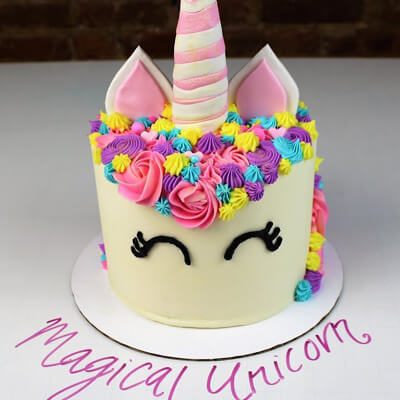 | | |
| --- | --- |
| Note: | It is mandatory for all students to wear an Apron during the class, carry two kitchen towels, a note book and a pen every day. All students must take their cakes home. |
| Duration | : One Month |
| --- | --- |
| Time | : 11.00 a.m to 2.00 p.m &  3.00 p.m to 6.00 p.m |
| Date | : 23th  April 2019 |
| Mode | : Hands-On |
| Fee | : 35,000/- |