3 MONTHS DIPLOMA CONFECTIONERY & BAKING COURSE
Learn the Art of Baking and cake making classes in pune. Whisk n Bake Institute which is offering various courses specially designed for those whose passion is in Baking and Cake making. We are currently offering the following courses - Basic Course in Quick icing - 8 days course. One month certified course in Baking - One month certified course in Confectionery an Intensive 3 Months Diploma in Baking and Confectionery (Certified). Workshops - Cup Cakes Tea time cookies n biscuits Macaroons Bread making sugar paste fundamentals Chocolate making Chocolate bouquet and many more such workshops. For more details visit our website www.whisknbake.com or call on 8007718049 Enroll your name at the earliest and fulfill your dreams of becoming top class Bakers and Confectioners...
Cakes are enjoyed by all for announce special occasions like a Birthday, Wedding or an Anniversary. Cake baking the perfect cake can be fun and simple if you follow the right methods of whisk n bake institute. Our whisk n Expert team teaches making cakes of International standards, you have to understand the ingredients, techniques used, source them and use them efficiently.
This is not possible without some professional guidance. At Our Whisk n bake Institute students are taught right from the basics of cake baking to the most advanced levels.
CONFECTIONERY COURSE
THEORY AND PRACTICAL KNOWLEDGE OF BAKING SPONGE (VANILLA, CHOCOLATE AND RED VELVET).
WHIPPED CREAM CAKE CONSTRUCTION (SLICING, SOAKING, LAYERING AND FINISHING)
FLAVOUR PAIRING AND COLOUR THEORY.
USES OF PIPING NOZZLES FOR BORDERS AND CAKE DECORATING
- BORDERS (STAR, SHELL, RIVER SHELL, DROP, SCROLL)
- FLEUR-DE-LIS BORDER, E BORDER, RIVER SCROLL, CHANDELIER BORDER, LEAF BORDER.
- SCRIPT WRITING
LEARNING THE TECHNIQUES OF USING TOOLS AND EQUIPMENT FOR DIFFERENT DECORATIVE TEXTURES.
TO MAKE FLOWERS (FRESH CREAM, BUTTERCREAM, AND FONDANTS).
CAKE CARVING & 3D EFFECTS (OPEN BOOK CAKE, FOOTBALL CAKE, ALPHABET, NUMERICAL CAKE, BARBIE DOLL CAKE, BARREL CAKE ETC).
DECORATING CAKES USING MEDIUMS LIKE FONDANT, BUTTERCREAM, WHIPPED CREAM, SUGAR LACE ETC.
USING COMPOUND AND COVERTURE CHOCOLATE FOR CREATING FANCY DECORATION ON CAKES (FANS, COLLARS, CURLS, CIGARS ETC.)
LEARNING PHOTO PRINTS AS A CAKE DECORATION MEDIUM.
PAPER PRINT PIPING GARNISHING
PRACTICALS ON FONDANT AND GUM PASTE AND MODELLING CHOCOLATE
DRAPING FONDANT, STACKING, AND CONSTRUCTION CAKE.
HAND CRAFTED GUM-PASTE FLOWERS.
PRACTICALS ON CAKE TOPPERS (ANIMALS AND VEHICLES ETC.)
HUMAN FIGURE (GIRL AND BOY).
BUTTERCREAM FLOWER (DAISY, CHRYSANTHEMUM, SUNFLOWER, SWEET PEA, DAFFODIL ETC.)
UNDERSTANDING COMPOUND AND COVERTURE CHOCOLATE AND TECHNIQUES FOR CHOCOLATE MAKING.
LEARNING THE PROCESS OF TEMPERING CHOCOLATE
HANDS ON
- BUTTERCREAM
- CHOCOLATE TRUFFLE
- CHOCOLATE GANACHE
- MIRROR GLAZE
- SUGAR LACE AND GELATINE FLOWERS
- COLOURED FLAVOURED GANACHE
- 3 TIER WEDDING CAKE
WHOLE WHEAT BREAD
TRADITIONAL VICTORIAN SPONGE CAKE STUFFED BUNS, BURGER BUNS, DINNER ROLLS, LAADI PAV
MOIST CHEESY SPICY MUFFINS
PIZZA BASE & CALZONE
VEG PUFF
FOCACCIA GARLIC BREAD
MASALA DANISH BUNS & CINNAMON BUNS
LEBANESE LAVASH
MULTI GRAIN BREAD
PUMPKIN BREAD
CROISSANTS, PINWHEEL DANISH PASTRY VOL AU VENT TOMATO & BLACK OLIVE
SAVOURY TART
DOUGHNUTS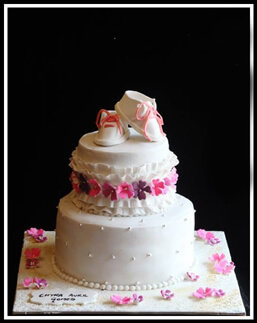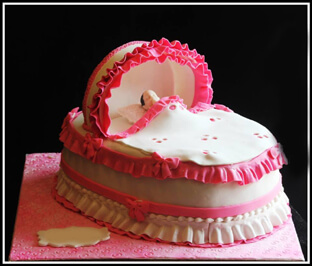 CREAM ROLLS WITH BUTTERCREAM FILLINGS.
DARK CHOCOLATE MUD CAKE
FLAKY PASTRY PALMIERS
MARBLED CHOCOLATE & ROSE BAR CAKE
SWISS ROLLS
SOFT CENTRED COCONUT MACAROONS
NEW YORK CHEESECAKE
APPLE STRUDEL
CHOCOLATE DIPPED PISTACHIO CRESCENTS
APPLE PIE
MARBLED CREAM CHEESE BROWNIE SQUARES
COCONUT POUND CAKE
JAM STRAWS
CHOCOLATE CHIP MUFFINS
CHOCOLATE DIPPED MOCHA FINGERS
CHOCOLATE ECLAIRS COOKIES AND CREAM POUND CAKE
MELTING MOMENTS
MILLION DOLLAR POUND CAKE
NANKHATAI
JAPANESE CHEESECAKE
MADELEINES
TRADITIONAL SHREWSBURY BISCUIT
DEATH BY CHOCOLATE COOKIE
WHOLE WHEAT AND WHEAT BRAN COOKIES
RAGI BISCUITS
ALMOND BISCOTTI
HONEY RAISINS OATS COOKIES
TRADITIONAL CHOCOLATE AND WALNUT BROWNIE